VISIT OUR KEYBANK TOWER OFFICE
36 S. State St., Ste. 1900
Salt Lake City, UT 84111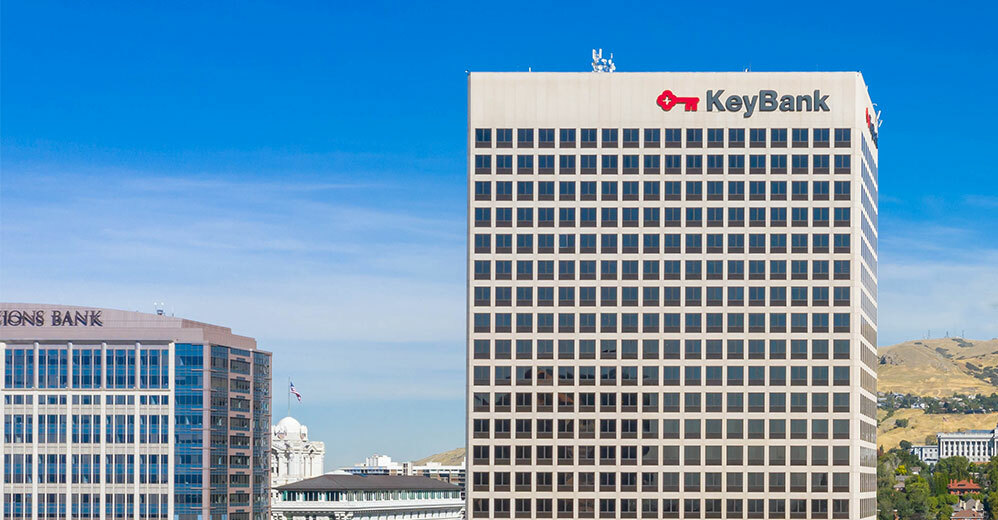 KIRTON MCCONKIE: THE EXPERIENCED SALT LAKE LAW FIRM
Kirton McConkie is Utah's premier full-service law firm and has been a trusted and proven legal partner since 1964. The attorneys in our Salt Lake City office serve local, national, and international businesses and individuals in legal matters involving labor and employment, litigation, real estate, and more. No matter the size and scope of your legal needs, our team has the experience you can depend on.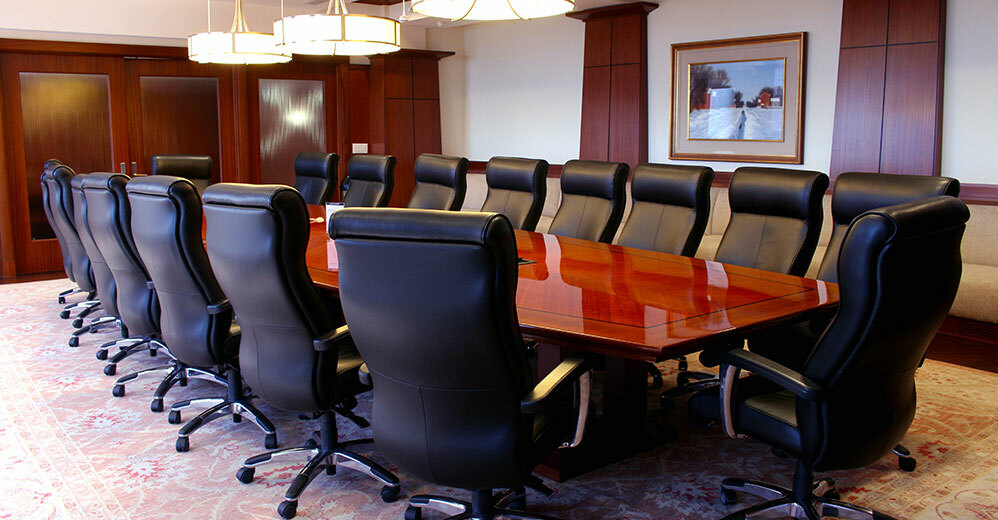 representing salt lake city, west valley city, west jordan, sandy, draper, and murray in all legal matters
Located in the KeyBank Tower in the heart of downtown Salt Lake City, our Salt Lake City law firm is prepared to provide solution-driven legal advice and excellent client service. Our professional attorneys in Salt Lake City have the values and skills necessary to guide you through business and personal matters.
At Kirton McConkie, we treat you as an equal partner. Our goal is to develop a lasting partnership—built on trust, respect, and transparency. With our action-driven counsel and cost-conscious attitude, you feel empowered to make confident decisions for your life or business.
Our full-service Salt Lake City law firm offers expert legal services in family law, tax and estate planning, litigation, real estate, construction and design, corporate law, labor and employment, intellectual property, alternative dispute resolution, and much more. We represent a wide range of industries, businesses, and groups in Salt Lake City and throughout Salt Lake County. As residents, our attorneys understand the unique challenges and opportunities our city and state face and are fully invested in the issues that impact our state. Whether you're looking for one-time legal services or hoping for a lasting partner, we at Kirton McConkie are committed to helping you navigate your legal challenges.
Our Practice Areas
Find the specific legal expertise you need at Kirton McConkie. Our experienced attorneys in Salt Lake City are experts in several industries within the following practice areas:
Our experienced mediators and arbitrators assist parties in resolving disputes outside the courtroom. Over the years, we've successfully resolved hundreds of mediation and arbitration proceedings.

Kirton McConkie's appellate lawyers have assisted clients in several appeals and important motions in forums ranging from the U.S. Supreme Court and Federal Courts of Appeals to state courts across the country. Our appeals run the gamut, including cutting-edge First Amendment questions, contract disputes, personal injury, insurance coverage, estate issues, and business torts.

We have the experience required to represent all types and stages of bankruptcy matters. Our bankruptcy lawyers have assisted clients with chapter 7, chapter 9, chapter 11, chapter 12, chapter 13, and chapter 15 bankruptcy cases.

From complex litigation to contracts, we routinely handle legal issues for the construction industry. We can represent general contractors, subcontractors, engineers, architects, design professionals, and more. Our attorneys have a depth of experience in many different resolution proceedings.

Over the years, we've built relationships and trust with our clients by providing general counsel and handling many corporate transactions, such as securities, contracts, mergers, and acquisitions. Our collaborative relationship with other practice sections in the firm allows us to resolve critical and everemerging needs of established companies in the marketplace.

As the world of cybersecurity and data privacy is ever-changing, we assess your corporate risk and customize solutions that integrate seamlessly with your current corporate structure and operating systems. We offer privacy policies, data privacy compliance frameworks, cross-border data transfers, and more for multinational companies.

Throughout the years, we've represented clients working in environment issues, including energy, water, mining, sustainability, impact analysis, and air quality. Our extensive knowledge of environmental regulations and lease agreements allows us to guide our clients through the many stages of growing and protecting their businesses.

Kirton McConkie's Family Law practice offers a range of specialties for individuals and families, including adoption matters, divorce matters, elder law, and immigration assistance.

Our attorneys have handled significant issues in courts and administrative hearings across the country at all
levels, including the United States Supreme Court. These cases cover several issues, including free speech violations, religious organization rights, defamation defense, civil rights violations, and more.

Kirton McConkie's immigration lawyers and paralegals have tremendous depth and experience with many facets of immigration law. They handle all aspects of workplace immigration matters, work with employers to supply worker visas, assist companies to stay in compliance with immigration requirements, and help with administrative and federal judicial reviews.




Whether your business is domestic or international, we have the experience to tackle any intellectual property issues. We resolve conflicts over digital technologies, pharmaceutical products, medical devices, bioengineering, and more.

As one of the most comprehensive and experienced international legal practices in the Intermountain West, we have represented clients from all over the world. We provide services for foreign entity formation, business and legal risk management, labor and employment matters, cross-border movement of employees, foreign probate, and more.

With one of the largest labor and employment law sections in the Intermountain West, we work with employers to provide law advice, build employee relations, and avoid problems with careful planning.

When facing or initiating litigation, we develop a strategy that works in our clients' favor. With an unmatched level of representation, our litigation lawyers consider many options, such as a trial, mediation, or arbitration, and work closely with our clients to act in their best interests.

Kirton McConkie has one of the largest and strongest groups of real estate attorneys in Utah, which has amassed a depth of experience handling real estate acquisition, disposition, and development. Our Real Estate section has substantial knowledge of zoning and land use issues, eminent domain, condemnation, and commercial leasing as well as a wealth of experience in real estate financial transactions, including commercial mortgages, other borrowing and lending transactions, workouts, loan modifications, re-financings, and foreclosures.

We advise and represent clients on domestic and international corporate, partnership, nonprofit, and individual taxation issues. Our attorneys assist clients with tax planning issues and estate planning services. From small to multimillion-dollar estates, we help our clients accomplish their goals.
Looking for legal counsel in another field? We likely have an attorney who can help. With four additional locations in Utah and Idaho, our full-service law firm provides expertise in both traditional and unique practice areas. View our full list of practice areas to learn more.
KM represented the company I worked for and handled some of the most intense and unpleasant situations with the highest level of professionalism. The attorneys and staff members that I interacted with were some of the finest people I've had the pleasure to work with.
- Kathie, Esteemed Client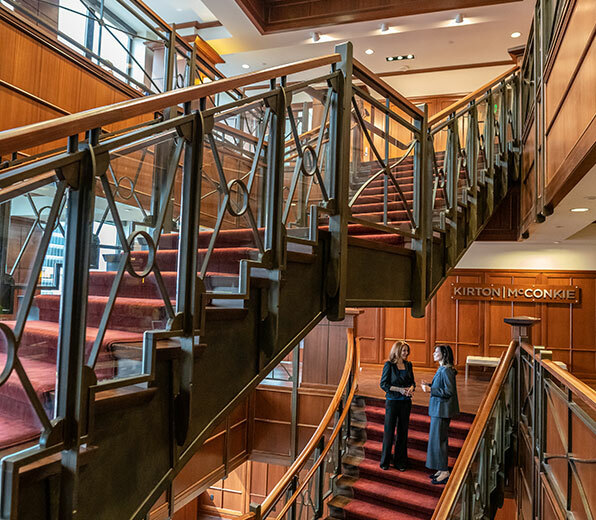 A TOP-RATED LAW FIRM IN SALT LAKE CITY
If business or personal issues have led you to seek out legal services, never settle for second best. Kirton McConkie is proud to hold a positive and proven reputation that extends far beyond Utah's largest city. Our law firm has developed a respected presence throughout the Intermountain West and boasts more than 160 attorneys.
Whether your legal needs are based locally in Salt Lake City, Sandy, or Draper—or focused internationally—our Salt Lake City law firm has the resources, team, and experience to meet any challenge you face. We're ready to support you through even the most complex and large-scale legal issues.
Today, we're proud to gain many new clients through personal referrals—the highest form of recognition for our work. It's this proven dedication to excellence for our clients that has distinguished us as one of the top law firms in Utah.
Visit Us Today