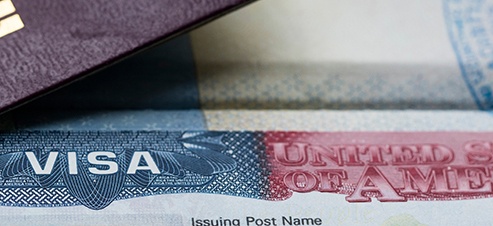 Closing of Northern and Southern Borders
03.24.2020
On Monday, March 23, 2020, the Customs and Border Protection (CBP) Liaison Committee for the American Immigration Lawyers' Association (AILA) published an alert regarding the closing of the U.S.'s norther and southern borders. Below is information published by AILA's CBP Liaison Committee.
Northern Border:
On Wednesday, March 20, the U.S. and Canada announced that the Northern Borders would be closed to "Non-Essential" traffic. Non-essential travel is currently defined as "travel that is considered tourism or recreational in nature."
In a statement issued on Friday, the Department of Homeland Security said:
"The United States and Canada recognize it is critical we preserve supply chains between both countries. These supply chains ensure that food, fuel, and life-saving medicines reach people on both sides of the border. Supply chains, including trucking, will not be impacted by this new measure. Americans and Canadians also cross the land border every day to do essential work or for other urgent or essential reasons, and that travel will not be impacted."
This decision was implemented midnight, March 21, 2020. It will be reviewed by both countries 30 days after implementation.
According to the US Customs and Border Protection Notification of Temporary Travel Restrictions Applicable to Land Ports and Ferries published March 20, 2020 in 19 C.F.R. Chapter 1, (and as is evident from the title of the Notification) these US/Canada restrictions apply only at land ports of entry between both countries, not to air travel.
A summary of information on essential and non-essential travel for the United States and Canada is included in a chart included as a related resource for this document.
Essential Work in the United States
The March 20, 2020, notification states that travel of "Individuals traveling to work in the United States…" is considered "essential". However, as of this writing, the CBP Committee has received mixed reports concerning business adjudications. Some CBP ports confirmed, on Friday, that they are for the moment, and unless directed otherwise, continuing to process L and TN applications. Others have indicated that they are waiting on guidance from CBP HQ, and another port denied an application indicating that the work was not essential. The committee will keep members apprised of any additional information or clarity provided on this issue.
Satisfactory Departure for ESTA Travelers and I-94 Extensions
AILA's CBP Liaison Committee and local CBP liaisons have created a living document on Satisfactory Departure requests at individual ports of entry throughout the country. AILA members with particular updates to provide, or suggestions for additional information to collect, may do so by contacting reports@aila.org. In addition, information from CBP regarding deferred inspection sites can be found here.
General Precautions
As a reminder, CBP ports have asked that anyone who has symptoms of illness not appear personally. Those who have travelled to any of the countries covered by the temporary COVID-19 related bans (China, Iran, 26 European countries), in the 14 days before their scheduled arrival in the United States will not be allowed admission.
Information regarding entry into Canada is also changing rapidly. Information can be found here.
Southern Border
Similar to the Northern Border, a joint U.S. and Mexico announcement was made on March 20, 2020, closing the Southern land border to non-essential travel. Reports indicate that the U.S.-Mexico agreement mirrors that of the U.S. Canada agreement. This policy took effect on 12:01 am (ET) March 21, 2020, for 30 days and may be extended further upon review. More information can be found here.
Reported Incidents
A number of attorneys have recently had clients who departed to Mexico to attend immigrant visa interviews. Those clients were in Mexico when U.S. consular services closed. One attorney has reported that his client successfully applied for and received humanitarian parole at the San Ysidro port of entry. CBP did note that the appointment at CDJ was cancelled. This individual entered a few hours before the closure.
A number of attorneys have also reported that individuals in the "Migrant Protections Protocols" (MPP), have been turned away by CBP personnel at ports of entry along the southern border. Migrants in the MPP program have been told to return later this week to pick up a new MPP tearsheet with a new EOIR hearing notice.
AILA will continue to monitor the situation at the Southern border and will keep members apprised of any additional information.
CBP Detention Facilities
CBP has stated that people subject to the closure will not be held in congregate areas for processing by CBP and instead will immediately be turned away from ports of entry. Those encountered between ports of entry after crossing between ports of entry and being apprehended will similarly not be held in congregate areas for processing and instead, to the maximum extent feasible, will immediately be returned to their country of last transit.
Additionally, CBP has confirmed that it will no longer detain individuals in holding facilities. It will be immediately returning individuals to the country of entry (Canada or Mexico). Where that return is not possible, CBP has indicated it will return individuals to their country of origin.
Check with the Particular Port of Entry
Please remember that things are also changing rapidly in the Southern Border. Thus, it is imperative that applicants confirm the state of affairs at a particular port of entry before they seek to enter or obtain a related benefit or service. This can be done by contacting a port directly or by contacting someone who practices near a particular port of entry. To obtain the contact information of a particular Port of Entry, members are encouraged to go to the Locate a Port of Entry at https://www.cbp.gov/contact/ports.