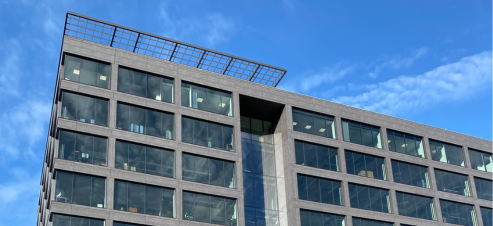 Idaho Litigation Attorneys Develop Winning Strategies
11.09.2023
In the legal industry, litigation services play a crucial role in advocating for clients and resolving disputes through the judicial system. When individuals or businesses find themselves involved in legal conflicts, they often turn to litigation attorneys to develop winning strategies and navigate the complexities of the legal process. With experience and expertise, litigation attorneys can handle various types of litigation and provide invaluable support to their clients.
The demand for litigation support continues to increase steadily. As legal matters become more complex and specialized, clients seek attorneys who can offer comprehensive litigation services to ensure a favorable outcome. This growing demand has led law firms to invest in expanding litigation departments and hiring attorneys with diverse backgrounds and expertise.
Kirton McConkie – Skillful Litigation Lawyers
Kirton McConkie offers exceptional litigation services in Boise, Idaho. With a team of highly skilled trial attorneys, we provide a wide range of litigation services to address various legal needs. The types of litigation we handle include
Administrative Proceedings. Kirton McConkie assists clients in navigating regulatory compliance issues and represents them in administrative hearings and proceedings.
Adoption Court Proceedings. The firm provides compassionate and experienced representation throughout the adoption process, ensuring the protection of the child's best interests.
Antitrust. Kirton McConkie's litigation lawyers have the expertise to handle complex antitrust cases, protecting clients from unfair business practices and monopolistic behavior.
Business Disputes. Our attorneys have the knowledge and experience to effectively navigate contract disputes, partnership disagreements, and other business-related conflicts.
Complex Commercial Litigation. With a deep understanding of commercial law, the firm handles complex commercial litigation, including breach-of-contract, fraud, and unfair competition cases.
Construction Litigation. Kirton McConkie's litigation attorneys assist clients in resolving construction-related disputes, including defects, delays, and contract disagreements.
Environmental Litigation. Kirton McConkie has a team of environmental litigation specialists who advocate for clients regarding environmental laws and regulations.
General Commercial Litigation. From small businesses to large corporations, our litigation law firm represents clients in various commercial litigation matters, protecting their rights and interests.
Guardianship and Conservatorship. With compassion and skill, we handle guardianship and conservatorship matters, protecting the best interests of vulnerable individuals.
Healthcare Litigation. Kirton McConkie's attorneys have extensive experience in healthcare litigation, representing healthcare providers, insurers, and patients in complex legal disputes.
Intellectual Property Litigation. Our firm provides strategic counsel and representation in intellectual property litigation, from trademark infringement to patent disputes.
Insurance Defense. We have trial attorneys with extensive experience in insurance defense. We have tried and litigated, to successful completion, numerous lawsuits in state and federal courts in several insurance-related areas.
Landlord/Tenant Disputes. We assist landlords and tenants in resolving disputes, interpreting lease agreements, and protecting their rights.
Probate and Trusts. With a focus on estate planning and administration, the firm provides litigation services for probate and trust matters, ensuring the court carries out the deceased's wishes.
Shareholder Disputes. Kirton McConkie handles shareholder disputes concerning corporate governance, voting rights, and fiduciary duties.
Water Disputes. Idaho's unique water rights and regulations require specialized professionalism, and we have a team of attorneys dedicated to resolving water-related disputes effectively.
Benefits of Litigation Services
Litigation services offer numerous benefits to both law firms and clients. Some of these advantages include:
Cost Savings Through Efficient Processes
Skilled litigation attorneys can help clients save money by streamlining processes, avoiding unnecessary delays, and finding cost-effective solutions. Through careful case management, lawyers can identify potential cost-saving opportunities, such as alternative dispute resolution methods.
Improved Case Preparation and Strategy
Litigation attorneys have the expertise to conduct thorough research, gather evidence, and formulate effective legal strategies. Their keen attention to detail and ability to analyze complex legal issues enables them to build strong cases, increasing the chances of a favorable outcome for clients.
Access to Specialized Expertise
With a deep understanding of specific areas of law, litigation attorneys can provide clients with unparalleled experience. Whether navigating complex regulations or interpreting technical documents, an attorney's knowledge empowers clients to make informed decisions and strengthen their position in litigation.
Enhanced Chances of a Favorable Outcome
With skilled attorneys, clients significantly improve their chances of achieving a favorable outcome in an uncertain litigation landscape. Litigation attorneys bring negotiation skills and courtroom experience, advocating fiercely for client rights and interests.
Choosing the Right Litigation Law Firm
When selecting the right law firm for litigation needs, several considerations can help clients make an informed decision. Use the following tips to choose the right legal services provider:
Research the law firm's reputation and track record.
Look for client testimonials, case results, and feedback from other legal professionals. A firm with a solid reputation and a history of success will have a better chance of delivering exceptional litigation services.
Choose a law firm that has experience in your industry.
Litigation can span across multiple industries, each with its unique legal challenges. Look for a law firm with experience in your specific industry or type of litigation. Specialized knowledge can significantly impact the outcome of your case.
Ensure your law firm has the necessary technological capabilities.
In today's digital age, legal technology can streamline processes and maximize efficiency. A law firm that embraces technological advancements can offer clients a more streamlined and effective litigation experience.
Opt for a cost-effective pricing structure.
Look for firms offering flexible fee arrangements, such as alternative or contingency fees. Discuss pricing and fee structures up front to ensure transparency and avoid unexpected financial burdens.
Conclusion
Litigation services provide invaluable support to clients facing legal disputes and enhance the chances of a favorable outcome. Selecting a litigation law firm with a strong reputation, industry expertise, and technological capabilities ensures that clients are well-prepared for court proceedings.
Kirton McConkie stands out as a leading litigation law firm in Boise, Idaho, with a team of skillful attorneys well-versed in various types of litigation. We are dedicated to achieving favorable results for our clients. Kirton McConkie's litigation attorneys have the knowledge and experience to develop winning strategies, from administrative proceedings to complex commercial litigation or insurance disputes.

If you need litigation attorneys in Boise, Idaho, look no further than Kirton McConkie. Contact us today so we can build a strategy to fit your legal needs.