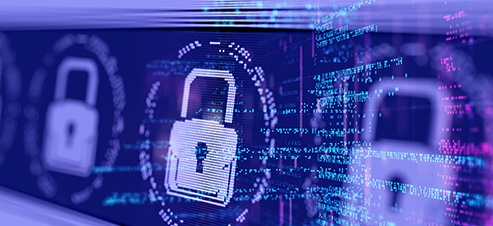 What does a cybersecurity and data privacy attorney do?
07.12.2023
A cybersecurity and data privacy attorney plays a critical role in today's digital landscape, where safeguarding sensitive information and protecting against cyber threats are of the utmost importance. This specialized group of attorneys advises clients on how to protect their data from unauthorized access, use, disclosure, disruption, modification, or destruction.
Below, we'll discuss what a cybersecurity attorney is and how one can help you keep your data safe and secure. Read on to learn more about how the data privacy attorneys at Kirton McConkie St. George can minimize risk and maximize security for your organization.
If you need a cybersecurity attorney, contact Kirton McConkie St. George today.
When you join forces with our firm, you can effectively manage cyber risks and protect sensitive information in an increasingly connected and digitized world. If your firm is looking for a reputable cybersecurity attorney, contact Kirton McConkie St. George.
Cybersecurity lawyers conduct risk assessments
One of the primary responsibilities of a cybersecurity attorney is to conduct risk assessments for organizations. This involves evaluating an organization's security infrastructure's strengths and weaknesses, identifying potential system vulnerabilities, and assessing the associated risks. By thoroughly analyzing the organization's systems and practices, they can identify areas of concern and recommend appropriate actions to mitigate these risks.
A data privacy attorney develops and implements security measures
Cybersecurity attorneys work closely with their clients to develop and implement comprehensive security measures, which involve creating tailored policies and procedures that address specific threats and align with applicable laws and regulations. They may advise on data protection measures, encryption techniques, secure network configurations, and employee training programs. These security measures aim to minimize the likelihood of data breaches, unauthorized access, and other cyber incidents.
Cybersecurity attorneys conduct investigations
In addition to preventive measures, these attorneys conduct investigations if a breach or cyber incident occurs within an organization. They play a key part in determining the cause, identifying the responsible party, and assessing the breadth of the incident.
This responsibility may involve gathering evidence, communicating with chief technical officers, coordinating with digital forensic experts, and working closely with law enforcement agencies if necessary. Their findings and recommendations help organizations respond effectively, minimize damages, and prevent similar information breaches in the future.
They help clients comply with data privacy laws and regulations.
Cybersecurity and data privacy attorneys closely monitor industry trends, regulatory changes, and emerging technologies to keep their clients updated and compliant with evolving data protection laws.
They provide legal guidance on several issues, including data breach notification requirements, international data transfers, privacy impact assessments, and regulatory compliance audits.
Cybersecurity lawyers must also stay up to date with new national and international cyber laws to help their clients make informed cyber-related decisions.
Cybersecurity attorneys provide training
Cybersecurity attorneys can help organizations better manage the security, safety, and management of their networks, systems, clouds, and all connected devices. They specialize in predicting, mitigating, and shutting down cyber threats and other cyber misconducts and privacy breaches so their clients—and client customers—can be protected.
Aside from their technical expertise, cybersecurity attorneys play a significant role in helping organizations navigate legal complexities related to data privacy and cybersecurity. They assist with drafting and negotiating contracts in an ongoing effort to ensure compliance with contractual obligations.
A cybersecurity and data privacy attorney represents clients in court
Cybersecurity attorneys at Kirton McConkie St. George can act as data privacy advisors for your organization, providing representation in the event of privacy disputes or cyber misconduct. Cyber misconduct can be any dispute stemming from invasions of privacy, data breaches, contracts, consumer fraud, statutory claims, or mishandling of sensitive information.
The legal professionals at Kirton McConkie represent clients in court in regulatory actions, defend clients against individual or class action lawsuits, and enforce data security obligations.