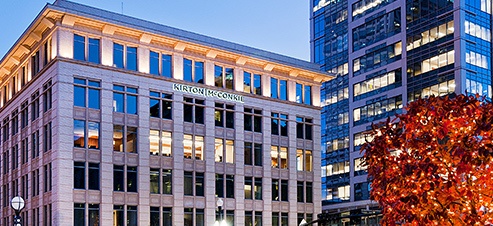 Tyler Buswell Named a Forty Under 40 Honoree by Utah Business
2019
Real Estate Attorney, Tyler Buswell has been recognized by Utah Business as a 40 Under 40 Honoree.


TYLER BUSWELL, 38
Shareholder & Attorney | Kirton McConkie
A commercial real estate agent at Kirton McConkie, Tyler Buswell began his career in 2008. Unanimously selected as a shareholder in 2015, his knowledge and understanding of key legal issues is demonstrated not just in the complicated transactions he works on, but also in being a frequently requested presenter on legal issues. "I love helping my clients get deals done," he says. "If I've done my job right, my client and the adverse party are both happy at the end of the transaction because we resolved any potential issues before there was a dispute."
"I'm passionate about pro bono legal services for those that can't afford attorneys," he says. This passion lead to the founding of the Serving Our Seniors project that provides certain free legal services to indigent senior citizens across the State of Utah. In the first year the project was operating, it received national accolades from the American Bar Association for service to the community. The Serving Our Seniors project continues to thrive today.
Source: Utah Business
Click here for full article