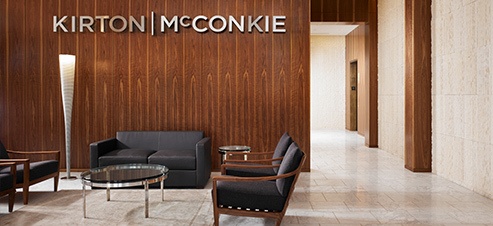 Kirton McConkie adds a fifth location, expands to Boise, Idaho
10.05.2020
Kirton McConkie adds a fifth location, expands to Boise, Idaho
Kirton McConkie is excited to welcome four attorneys to our team and add an official fifth location in Boise, ID. Steven Andersen, Haley Krug, and Christine Arnold recently joined the Kirton McConkie team. Wade L. Woodard previously joined the team and has been working in our Utah County office since August 3, 2020.
"These attorneys have established reputations and local connections in the Boise area which provided a natural fit with Kirton McConkie. We are excited to expand our firm's presence into Idaho," says Lee A. Wright, President and Shareholder at Kirton McConkie.
For some time, Kirton McConkie has been looking to expand its presence along the Pioneer Corridor. With the addition of these four attorneys, Kirton McConkie now has 153 attorneys serving clients in four Utah locations and one Idaho location. Kirton McConkie attorneys have serviced clients in all 50 U.S. States and over 150 countries worldwide. Kirton McConkie's headquarters will remain in Salt Lake City, UT.
To learn more about the practice and expertise of each new Boise attorney, we invite you to visit their bios on our Kirton McConkie website:
Steven B. Andersen – Litigation | sandersen@kmclaw.com
Wade L. Woodard – Constitutional | wwoodard@kmclaw.com
Haley K. Krug – Litigation | hkrug@kmclaw.com
Christine R. Arnold – Litigation | carnold@kmclaw.com
For now, the Idaho-based attorneys may be contacted at (208) 370-3325, or at their temporary mailing address 999 W. Main Street, Boise, ID 83702.