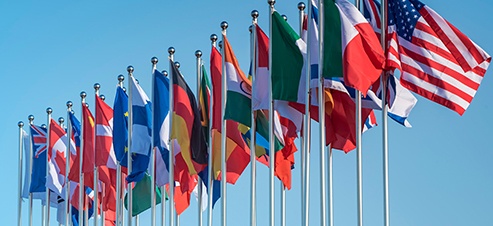 President Trump Announces Additional Restrictions on Lawful Immigration
06.23.2020
Presidential proclamation extends the existing green card ban through 2020 and restricts employees entering the United States with certain temporary work visas as well.
On June 22, 2020, President Trump issued the Proclamation Suspending Entry of Aliens Who Present a Risk to the U.S. Labor Market Following the Coronavirus Outbreak.1 This proclamation does two things. First, it extends the April 22 restriction on issuing immigrant visas for those outside the United States2 until the end of 2020. Second, it prohibits foreign nationals from entering the United States on H-1B, H-2B, L-1, and J-1 visas through December 31, 2020, if they do not already have their visas in hand.
Immigrant visas restricted under the April 22 proclamation are granted to those who seek permanent residence in the United States. One of the benefits of permanent residence is unlimited permission to work in the United States. Nonimmigrant visas are issued to those employees who will work for a specific employer in a particular, pre-approved job, for a temporary period of time, anywhere from a few days up to three years. The proclamations state that their purpose is to reduce competition between foreign workers and American workers.
The nonimmigrant visa classifications being restricted under the June 22 proclamation include:
H-1B specialty occupation workers, typically used by software engineers and similar roles in the tech industry but also for occupations in teaching, medicine, business, and all other professions that require at least a bachelor's degree;
H-2B seasonal non-agricultural workers, such as those who work in landscaping, hospitality, summer and ski resorts, and theme parks;
J-1 exchange visitors such as au pairs, trainees, interns, camp counselors, teachers and summer exchange workers (but not J-1 international students); and
L-1A multinational intracompany transferee managers, executives, and L-1B workers with specialized knowledge about their multinational employer's work.
Given the proclamation's stated purpose to protect American jobs, the inclusion of the L-1A classification is somewhat surprising, since there is a presumption that employers transfer multinational managers and executives from their foreign offices to their U.S. offices when true in-house company experience is required and therefore an American worker cannot fill the job. In fact, when seeking a green card for a multinational manager or executive, employers are exempt from the usual requirement of Department of Labor approval; the employer does not have to show that offering a permanent role to their foreign employee will displace an American worker because the presumption is that there is no displacement.
The June 22 proclamation includes exceptions for H-1B, H-2B, J-1 and L-1 employees who are the spouse or child of a U.S. citizen; who are seeking to provide temporary labor or services essential to the United States food supply chain; or whose entry would be in the national interest as determined by the Secretaries of Homeland Security and State or their designees.
Importantly, the June 22 proclamation does not apply to foreign nationals who are already in the United States and seeking a change of employer, change of status or extension of status. It also does not apply to foreign nationals who hold H-1B, H-2B, L-1 or J-1 visas for the work they are performing but happen to be outside the United States at this time. Because the proclamation does not apply to those employees who are already in the United States, an international student receiving their Optional Practical Training who is hoping to change to H-1B status following this year's H-1B lottery can still be approved for H-1B status in 2020.
In March 2020, due to COVID, U.S. embassies and consulates worldwide suspended the issuance of nonimmigrant visas except in life-or-death emergencies. None of the consulates has fully resumed visa issuance. As a result, many employees who were supposed to transfer to the United States on H, L and J visas between March 2020 and today have not been able to get their visas and likely could not until the consulates reopen, likely not before July or August, even in the absence of this proclamation. The June 22 proclamation means that if these prospective employees had planned on being able to secure their visa at a U.S. consulate or embassy and arrive in the United States in time for their children's 2020 school year, they will now have to plan to enter the United States on or after January 1.
Note that in addition to this proclamation, the COVID-related travel bans remain in place for those who have spent the last 14 days in China, Iran, Europe, and Brazil.
These COVID travel bans have exceptions for U.S. citizens, lawful permanent residents (green card holders), and some of their immediate relatives.
1. Proclamation Suspending Entry of Aliens Who Present a Risk to the U.S. Labor Market Following the Coronavirus Outbreak

2. Proclamation Suspending Entry of Immigrants Who Present Risk to the U.S. Labor Market During the Economic Recovery Following the COVID-19 Outbreak