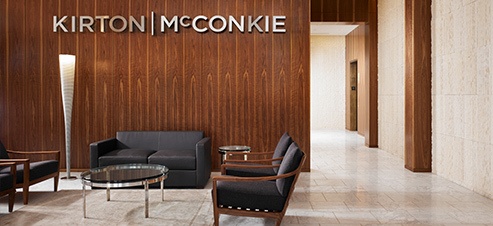 Protest Update: Kirton McConkie Offices Secure
05.31.2020
Protests in downtown Salt Lake City on Saturday May 30, 2020 expanded to the City Creek Center shopping area where two of Kirton McConkie's offices, Key Bank Tower and Kirton McConkie Building, are located. Our buildings and all client files and electronic data remained secure during these protest events.


Though there was some broken glass, graffiti, and looting in the shopping center, police were able to secure the area and enforce Salt Lake City's mandated curfew. Both Kirton McConkie's downtown locations were evacuated for safety, but remained locked and secure during the event. There were also protests at the police station adjacent to our St. George office location with no violence or damage.


Kirton McConkie plans to open all offices as usual on Monday, June 1 but will continue to monitor the situation for the safety of all employees and guests.


Protesters are calling for justice following the death of George Floyd, a black Minnesota man who died in an altercation with a white police officer earlier this week.