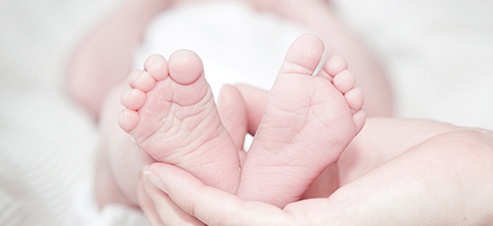 Adoption and Surrogacy COVID-19 Concerns 
05.06.2020
While the COVID-19 pandemic has interrupted many facets of our lives, such interruptions can be particularly troublesome in adoption and surrogacy cases. However, our attorneys have significant experience and are involved with hundreds of adoption cases per year. Whether you are just exploring adoption or surrogacy or are already well into the process, we invite you to talk to one of our family formation experts so we can help you navigate these potential concerns:
Hospital Restrictions

In newborn adoption and surrogacy cases, new policies implemented at some hospitals as a result of the pandemic have placed restrictions on an adoptive or intended parent's access to the child in the hospital. In some cases, such restrictions can even interfere with plans to take a birth mother's relinquishment or the signing of important documents in the hospital. Knowing what limitations exist and effectively coordinating with hospital staff and social workers is key.
Travel Restrictions
Adoptive parents and intended parents sometimes need to travel across the country or even from one country to another to be present for their child's birth and to return again. International travel is particularly problematic because travel is banned to or from some countries, passport offices are only processing emergency cases, and the number of available international flights are plummeting. Interstate travel is less affected, but families may still encounter delays due to longer processing of ICPC applications, changing flight schedules, or traveling to highly infected areas.
Planned Visits
Personal visits between birth parents and adoptive parents or intended parents and gestational carriers is often important for all of the parties to an adoption or surrogacy. Yet, in some cases, video conferencing may need to replace in-person visits. When in-person visits can occur, precautionary measures such as wearing masks, distancing at least 6 feet, and pretesting for symptoms may be taken to safeguard the parties, but such measures can also make those visits more challenging when masks block facial expressions, parties are unable to hug or shake hands, or a participant in the visit is symptomatic. Also, where parties have ongoing agreements for post-placement visitation, those may need to be interrupted or adjusted to account for changes resulting from the pandemic.
Home Studies
COVID-19 restrictions may also interfere with pre-placement home studies and post-placement evaluations or necessitate a need to an update. In some cases, the person doing a home study may be prevented from entering a home. The parties may be able to use video conferencing, but such requirements vary from state to state. Courts may be willing to waive certain home study requirements in some cases. In some cases, due to loss of employment, relocation, or significant changes in health or other family circumstances, home studies may need to be updated to accurately reflect conditions in the home resulting from the pandemic.
Despite delays or challenges, Kirton McConkie is still bringing families together. We invite you to reach out if we can be of help to you or someone you love.